Here is step-by-step instructions of how to list your day trip and become our local expert ;)
1. Register/ Log into our website
Make sure that you have registered or login to our website before listing your trip.
2. After you've logged in, click 'List your trip'
3. Then, click on 'Create your first trip'
4. Fill out your trip's detail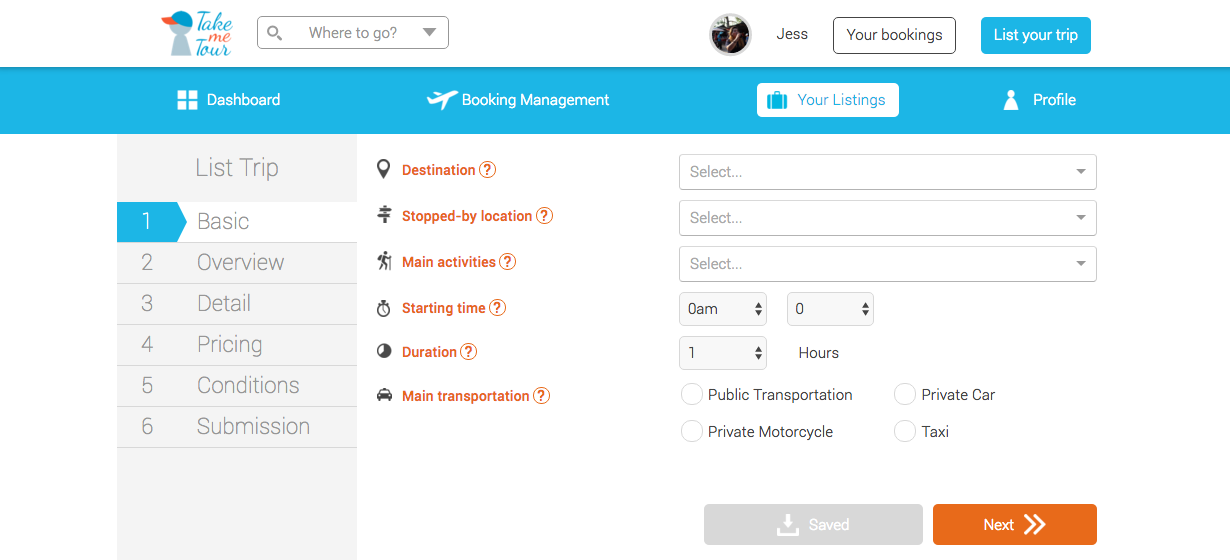 This is the most important task. It's always the best you fill out your trip's detail. Please be informative seeing that there is more chance of getting requests from travelers.
5. Verify your mobile number (Only if you haven't verified your mobile number)
After you have completed detail number 1 - 5, fill out your mobile phone number and hit 'send code.' 
Fill the verification field with the code sent to your text message
6. Click 'Submit for approval' to complete your listed trip or 'Save Draft,' if you wish to save and review your final edit before submitting.
The approving process should take approximately 3-7 business days. Our team may contact you for more information and enquiries.